The amount of resources and raw materials is limited, and society must therefore learn how not to waste them. The circular economy is an evolution of a linear economy, where values ​​in terms of a quality environment and resource protection are worth directing our attention and our available means to close the cycle.
Division of REC Group in Uherský Brod, which consists of Assco s.r.o., Gelpo s.r.o. and RPG Recycling s.r.o. has been lagging behind and has been using the circular economy for several years.
Imagine a playground that consists of soft tiles that mitigate your children's impact on the ground and protect them from injury. These tiles can be made from rubber granulate, which comes from the rubble SBR (ecological disposal of tires) or granulate EPDM (technological waste from the automotive industry, which originated in the production of eg gaskets).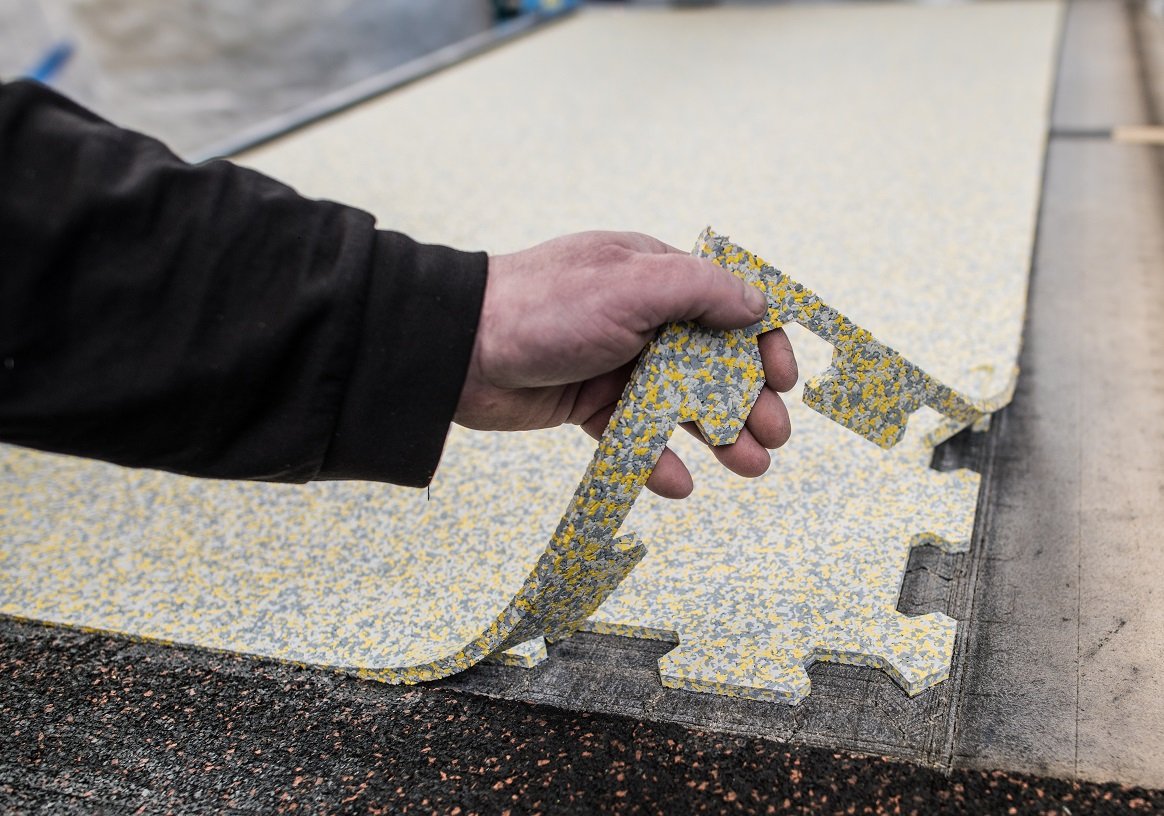 The production of rubber tiles is the same as any other manufacturing process. Thus, this production process also generates technological waste or scrap.
What about these scrap? We can re-add them to the production process for the production of other tiles. This REgranulate, which was created by re-crushing the tile into a granulate, is added back to production in a proportion of about 5-10% to standard SBR or EPDM granulate. Thanks to this system there is no production waste that we need to place somewhere.
We try to apply the principle of the circular economy to all our products and thus increase our efforts to improve the environment.
Did you know that…
With the increasing number of vehicles in the company, the amount of tires worn increases significantly. Some estimates suggest that the annual production of "used cars" in the Czech Republic today is 10 million units.
60-70% of the world's total rubber production is used for tire production. At this rate, natural rubber will soon occur.
The biggest consumer of tires is undoubtedly the automotive and aerospace industries - transport. Although transport (both automotive and aviation) is constantly on the CO emisí emissions scale, tons of used tires leave the public cool.
In Europe, the disposal of used tires is dominated by combustion (over half of the total amount of tires collected). Most often as an alternative fuel in cement plants (either whole or in the form of pulp).
The use of rubber waste can theoretically save up to 2 tonnes of crude oil per tonne of rubber products.
There are several tire recycling facilities in the Czech Republic, which cover about 9% of Czech year-round production. The main factor that complicates the full efficiency of these facilities is (besides ignoring a certain part of the population) the high costs of logistics and collection.
Among other things, tire recyclers create jobs. This is an economic aspect that must always be kept in mind